6. Thai Green Curry
This is another hot dish that many of us crave when we have a desire for something spicy. This Thai staple is as delicious as it is easy to make, with Thai green curry and chicken mixed in a rich coconut curry sauce. Homemade and authentic, this recipes takes only 20 minutes to whip up and is much better than restaurant takeout.
If you are a Thai food lover, I am sure you know Thai curry, named after the color of the curry paste used to make the curry: red curry, yellow curry and green curry.
Its aromatic flavors dance in your mouth and fill your nose with satisfying aromas, and it's best served over jasmine or basmati steamed rice.
For the full Thai green curry recipe, click here.

7. Pad Thai
There are a few variations of this dish, and it can also be made vegetarian style with tofu. Most think to order this as takeout, but with this easy-to-follow guided recipe, you can make it and have it turn out even better than your usual go-to takeout option.
What is Pad Thai?
Pad Thai is a Thai stir-fried noodle dish with rice stick noodles, shrimp, chicken, fried tofu and eggs. It's topped with crushed peanuts and served with fresh chives, lime wedges, with condiments such as sugar, fish sauce and chili powder on the side.
For the full Pad Thai recipe, click here.

8. Naan
Naan is Indian-style flat bread. Traditionally they are baked inside a very hot clay tandoor oven, with charcoal or wood fire.
The naan are stuck to the inside of the oven just like the picture below.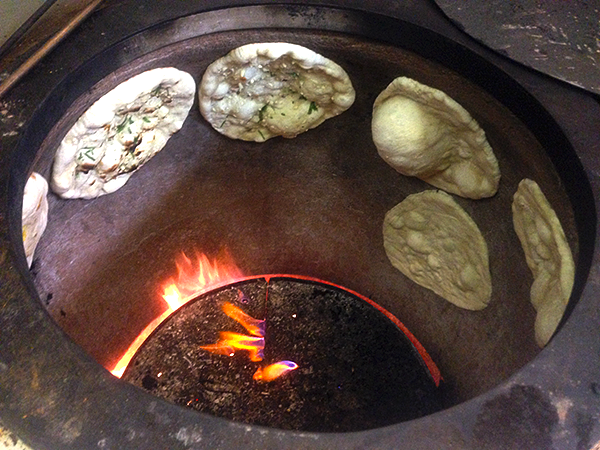 The tandoor oven retains very high heat, up to 900°F and hence fills the inside of the flat bread with air pockets and bakes them to perfection.
But with this at-home Naan recipe, yours can taste just as good without the tandoor oven! Click here for the
full Naan recipe
.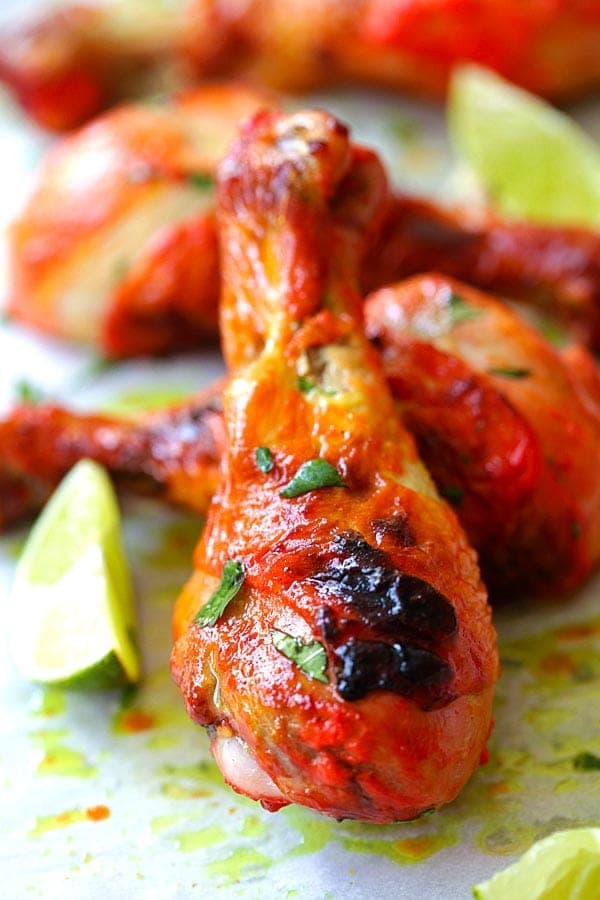 9. Chicken Tandoori
This authentic Tandoori chicken is tender, moist, juicy and a zillion times better than Indian buffets or takeout. We promise you're going to love it and will make it time and time again when you get your chicken Tandoori cravings.
For this yummy recipe, I will teach you a homemade Tandoori chicken recipe which I learned from my friend
Simply Reem
who is a master Indian chef.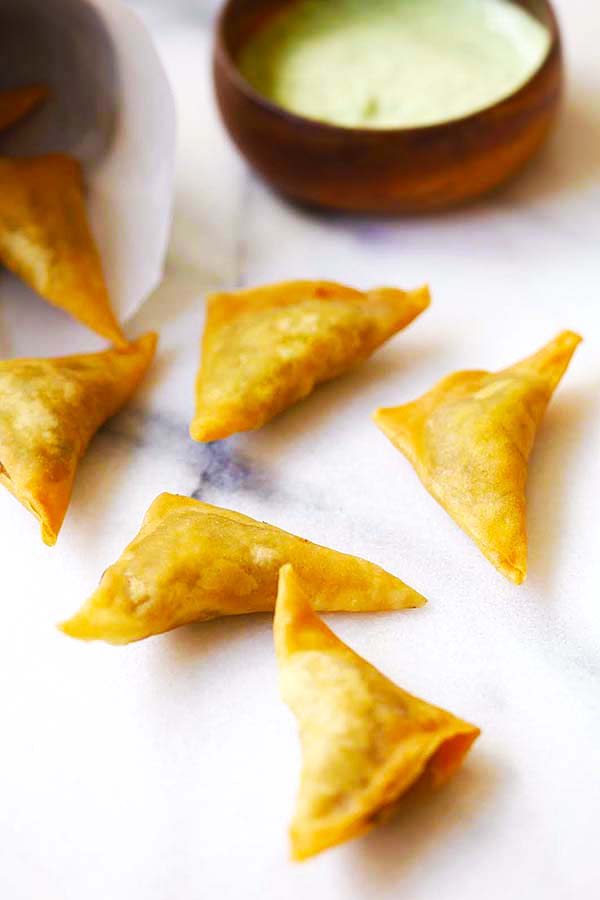 10. Samosa
Samosa is an Indian deep-fried appetizer with spiced potatoes. This is an easy samosa recipe with a step-by-step method on how to fold Samosa, plus expert tips for making the best Samosa filling.
What Exactly is a Samosa?
Samosa is an amazing and mouth-watering
Indian
appetizer made with a spiced potatoes filling. It's a popular street food in India, sold by street vendors. The filling is wrapped using Samosa wrappers into triangle cone shapes. They are then deep-fried to golden perfection.
Try these 10 popular Asian takeout recipes at home next time you get your Asian cravings, and leave us a comment and let us know how they turned out!
Related Images: