Your home should be your personal sanctuary, and there's no better way to make your sanctuary truly beautiful than to bring nature into your home. This can be especially therapeutic for those who prefer to spend time in nature, but due to other commitments, they can't do it that often. So, whether you're a nature lover or simply want to add a touch of nature into your home, here are some tips and tricks that will help you get there:
Use the right colors and patterns
Opting for the right colors can make or break the space. If you prefer natural vibe, then it's only logical to use colors inspired by nature such as various shades of green, blue and brown. Other great choices are grey, black and white, but it's important to keep in mind that choosing a color palette requires a lot of planning, so you won't end up overdecorating your place. That can often have the opposite effect from the one you've originally intended to achieve. If you prefer wall art, then getting wallpapers with floral or palm motifs can contribute a lot to the overall design of your nature-inspired home.
Don't forget the importance of the right elements
Bringing nature into your home means having to play with different elements. The best way to add a dash of a luscious forest or a romantic stone castle vibe is to use nature-inspired elements such as wood, stone, seagrass, and leather. Having a stone-wall in your living room can surely make your home look more elegant and better-planned, or adding wood logs as decor pieces can surely make your home look more visceral and beautiful, but always keep in mind to use only those elements you personally connect with. That way your home will have elements of nature, while also being naturally inviting to you and your guests.
Make it comfortable and snuggly
Obviously, not many things in the forest or a field is truly snuggly, but there are ways to incorporate some comfort into your nature-inspired home. For example, incorporating some wabi-sabi decor can make your living space seem more in sync with nature and its realities.
Also, adding a braided wool rug will surely make your space look unique and more sophisticated. Nature by itself doesn't necessarily have to be comfortable, but adding certain nature details will surely have a positive effect on your home and the way it feels to you.
Plants are also a great idea
Having a lot of greens in your home is the ultimate way to bring nature into your home while still making it look balanced. For those who prefer minimalism, the best way to add plants is to have only a few plants strategically placed wherever it's suitable. On the other hand, those who love maximalism can play with plants of different types and sizes to create a perfect indoor jungle or a forest. In case you're inexperienced with caring for the plants, you can always get those that are low-maintenance so you won't have to worry about watering them every day.
Have a lot of natural light
Living in a home with a lot of sources of natural light will definitely make you feel like you're standing on a sun-kissed field. Therefore, installing large windows and having light and breezy curtains is a great place to start. If you don't have a lot of access to natural light (living in a surrounded place), then there are still ways to maximize the amount of light you have during the day. Painting your walls light color and having lightly-colored furniture will surely make your home look more lit.
Making your home more in sync with nature can also have a lot of benefits to your mental health since a lot of natural elements can make you feel more peaceful and balanced. Just make sure to not go overboard with certain decor elements, as that can make you feel a bit redundant. Therefore, consulting a decor specialist can be of great help, since an expert can give you the right advice, while also taking your preferences into consideration.
About the Author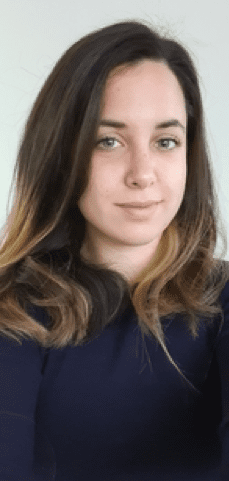 Lana is a stay-at-home mom, writer, and interior design enthusiast. She loves writing about interiors, but her specialty is landscape design. She enjoys playing in the kitchen and cooking for her friends and family, spending time in nature and learning about other cultures by traveling.