It is considered normal for a child to have a phase in which they will grind their teeth while they are growing. But what happens when it is loud when they aren't stopping and their teeth are getting wearing off? This short article will explain what is the condition called bruxism, why does it occur, and later cover possible remedies and treatments for it.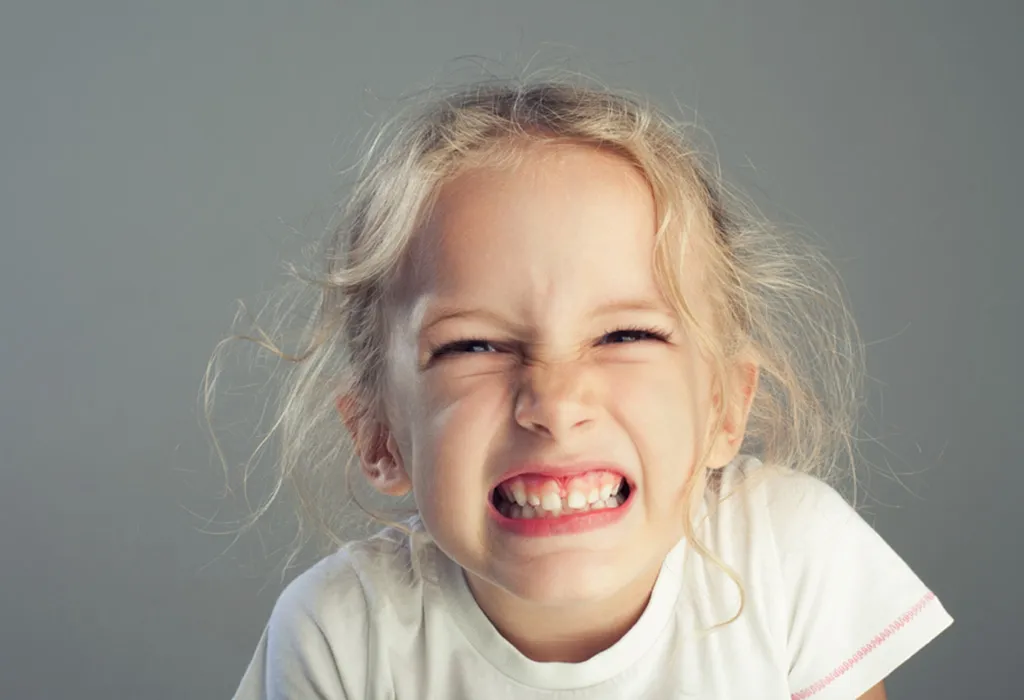 What is bruxism?
Bruxism is a medical term for the condition in which a person is grinding their teeth and clenching their jaw. It can be done while awake, but sleep bruxism is much more common in children. Even though both types are the same action, the reasons behind the development of these conditions differentiate awake and sleep bruxism as separate conditions. If done because of the new teeth growth, it usually goes away, but this action can lead to tooth breakage, teeth, and gum bleeding and associated pain, earache, and headache.
Possible causes for teeth clenching and grinding
The most common and often harmless reason would be the teeth growing, which is considered a part of the development and not alarming. When bruxism, however, causes teeth chipping or falling out, it might be time to schedule a dentist appointment.
The reason which mustn't be overlooked is when bruxism is a part of more complex behaviour, as an involuntary consequence of the feelings of anxiousness, fear, anger, or any type of mental stress. Different mood disorders can easily hide behind this exhausting habit, so it is the safest bet to consult a medical professional. It isn't always easy to conclude the reason behind a small child's distress and the medical staff should be involved while looking for the solution. Remember that children might not be aware of this habit and you should not expect them to explain it or understand it themselves.
Treatments you could consider for bruxism
While growing teeth, the best remedies include a pacifier, a silicone necklace for when out and about, chewing toys for children, and a nighttime routine to wear them out before sleep and lull them to their dreams. Avoid late dinners and desserts, avoid screen time and give them the benefit of spending a cuddling time before sleeping.
However, if considering treatment for an older child, apart from medical psychology appointments, the dentist visit should be included in the equation. It is a good practice to consider custom-made dental products, such as night guards or splints specifically made to fit your child's mouth and to help get rid of the consequence while searching for a cause.
It is, however, even more, important to develop a routine that includes dental hygiene – cleaning teeth, talking about the food they ate, and checking what seems to leave a lot of leftovers between your child's teeth. Good dental hygiene can help in the easier search for culprits behind teeth grinding, while regular dentist check-ups could prevent or follow your child's teeth closely.
Natural remedies for bruxism
Homemade teething remedies are a proven way to get at least temporary rest from the unpleasant activity. A cold or frozen cloth could help with pain related to putting pressure on teeth and gum likewise – wet the cloth with cold water or freeze it and then give it to your child to chew on it. The coldness will ease the irritation and pain and quickly help your child feel relief. It is a good idea to add more liquid to your child's diet to prevent a lot of chewing and therefore lessen the possibility of further irritation, as well as adding more soft food. You could consider adding rubber toothbrushes to use for gum massage during teeth brushing.
The popular item for any teeth problem in small children is an amber necklace, although there is no proven study that connects amber with teeth or bone or any kind of inflammation. Medications are usually not used for bruxism treatments and with a bit of attention to the changing habits, it should quickly go away.
Fill your child's day with stress-free activities to help them redirect attention to their surroundings and to further put them at ease while stimulating their creativity. Try talking more and directing conversations to the problem-solving and sharing emotions, to help your child solve their problems (remember, their small problems only seem small to us!) and get to release any emotions that they are holding in. Being your child's support is the best role you could be in when encountering problems while growing up. It is important to be consistent, patient but thorough with the care for a child that has developed bruxism.
Author Bio
Maggie Holmes is a passionate blog writer who is extremely keen on writing about fashion, lifestyle, health and technology. Her exclusive hobby is to surf the net to find amazing articles that can inspire her with some fresh ideas for article writing. She loathes being a common person who wastes her time. Follow her on Twitter.